UPBEAT is the European showcase platform for world music. We are an alliance of festivals, together creating the future of a diverse music industry right here in Europe. Sustainability, talent discovery, music in original language, and the strengthening of professional networks are all in our vision.
The UPBEAT platform is a financial and networking support system for European festivals. We contribute to the events and showcases organised by our members. We do this according to our core values: support of new talent, support of music in original language, sustainability, and strengthening the European network of industry professionals.
Discover and be discovered​
UPBEAT focuses on up-and-coming artists in the European world music industry. We make it much easier for our member festivals to book performances by new talents without having to worry about the risk. We also give a boost to the marketing of these performances, making sure that discovering new artists and being discovered is easier than ever before.
Just as watching films in original language gives them that certain je ne sais quoi, music coming from outside of the English speaking world has a unique depth, too! Songs in original language can smash both international and local billboards. UPBEAT supports music in original language from Europe, a continent with as many as 200 spoken languages, all unique and rich with culture.
Lyrics, that speak for themselves
The future of music is green​
Europe is a leader in green policies and sustainable innovation, and the music industry is no exception. While we can find good examples of sustainable festivals, there is still a lot to be done, and not enough time to do it. UPBEAT supports European festivals and music communities in reaching their sustainability goals.
Although music is without boundaries, business meetups aren't. With UPBEAT, events for industry professionals and stakeholders are easier and less costly to organise. World music experts based in Europe have a lot to offer – our networks need to be tighter as we look for business solutions within arm's reach. UPBEAT supports professional events at showcase festivals, from networking to in-depth conferences.
Rich and diverse – this is world music in Europe​
Think of Rosalía – could anyone predict that she would become the phenomenon she is today? Music that has roots in tradition and an eye for innovation is united under the world music umbrella, a rich and diverse genre that is quickly rising in popularity right now.
European world music takes countless paths: it includes the lusophone sounds of Portugal, the elemental beats of the Balkans, or the rich heritage of Syrian immigrants. World music is also a space for mixing and experimentation – ambient techno influenced by Middle Eastern melodies, or jazz accompanied by the Irish tin whistle, for example.
UPBEAT's support extends to any music that is currently being created within Europe.
UPBEAT's Best New Talent Award directs the limelight to Europe's upcoming artists, the hidden pockets where heritage and new talent ferments, the uncharted musical landscapes
A to Jazz festival is setting out with an extended programme thanks to our platform. With Jazz as its main profile, it is only natural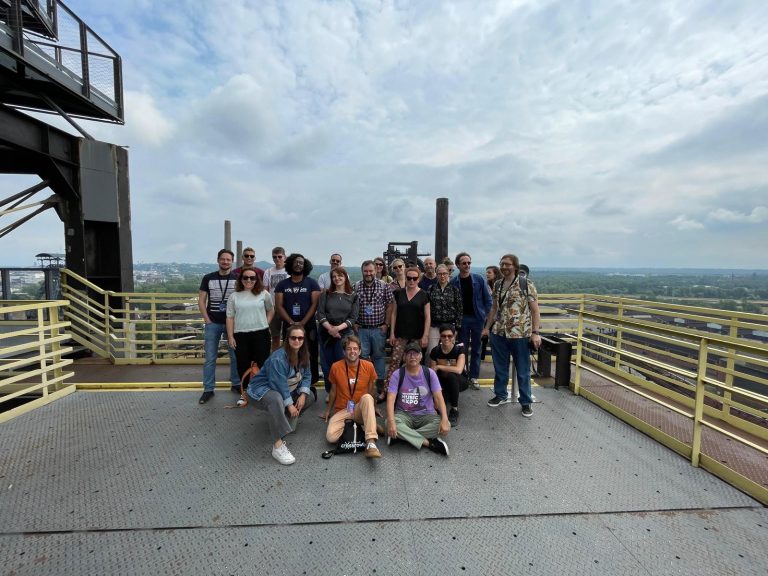 The streets of the charming Czech city of Ostrava were quite literally filled with exciting musical treats and delegates from all over the world between
Whether you're looking for new talent for your lineup or you're interested in joining UPBEAT and want to learn more, our newsletter (sent out no more than once a month) is the easiest way to stay informed!